We have been working in Vietnam since 1989. Our early work focused on leper colonies, orphanages and ethnic minorities in the Central Highlands. We have also supported projects aimed at raising living standards for rural communities in two provinces of the Mekong Delta and the coastal region.
Key figures 2022
228'437.-
allocated for the projects
Nouvelle Planète Vietnam, our coordination team based in Ho Chi Minh City, coordinates and monitors our work in the field.
What we do in Vietnam :
We are currently focusing on water and sanitation and renewable energy, and other small-scale infrastructure projects for example bridges. We are working in A Vương and Dang (two communes in Tây Giang District, Quảng Nam Province, , and in villages in Trà Cú District in the Mekong Delta – parts of the country with the highest levels of poverty and the largest populations of ethnic minorities.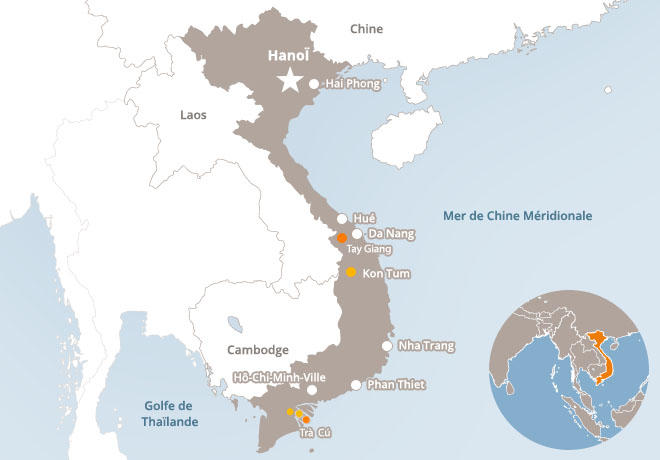 Examples of projects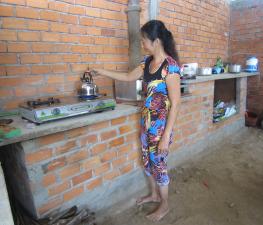 Dai Phuoc
Installing biogas systems for 210 families
CHF 104'881.-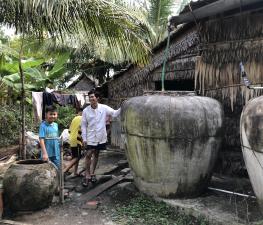 Binh Phu
Ensuring clean drinking water access to 1,350 residents
CHF 57'028.-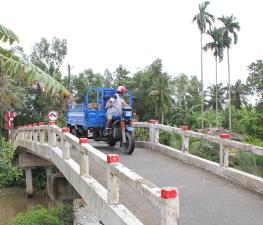 Tan Long
Building and repairing three bridges to facilitate mobility
CHF 61'825.-
Luu Cu
Building two kindergarten classrooms
CHF 64'684.-