We have been in Senegal since 2005. Our early work focused on appropriate technology projects in Thiès Region. Then we have expanded to remote municipalities elsewhere in the country, supporting women's, farmers' and village groups in three other regions: Diourbel, Kaffrine and Casamance.
Key figures 2022
363'465.-
allocated for the projects
2
solidarity trips completed
Our work in Senegal is coordinated by our strategic partner Performance Afrique, a local organisation based in Thiès, with regional offices in Kaffrine and Djiredji.
What we do in Senegal :
We are currently running projects in four rural municipalities: Boulèle and Ndiognick (Kaffrine Region), and Sansamba and Bambaly (Sedhiou Region in Casamance). We are mainly supporting sustainable agriculture projects, food security and food-processing initiatives (with local women's groups).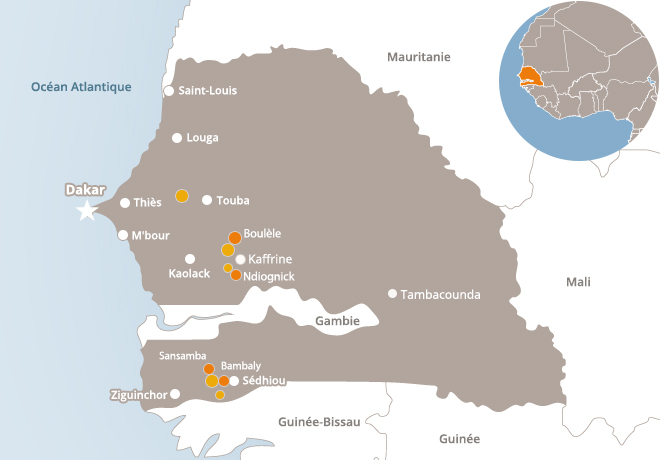 Examples of projects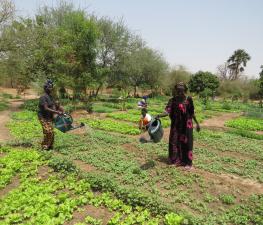 Ndiognick municipality
Promotion of sustainable market gardening through support for 10 women's groups
CHF 310'083.-
Diagnonding
Building a palm and palm kernel oil extraction unit
CHF 51'228.-
Nguindir
Setting up a cashew nut processing unit
CHF 43'059.-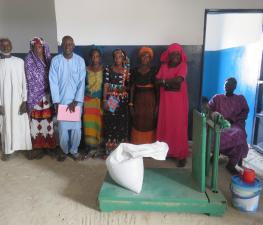 Boulele municipality
Improving food security for the inhabitants of 20 villages
CHF 183'201.-