We have been working in Myanmar since 2007. Education was our initial focus, as we ran projects in three parts of the country: Lake Inle, the Bagan Plain and Kyauktan Township. In 2013 we switched our emphasis to the mountainous areas of north-western Myanmar, which are home to many ethnic minorities which do not receive government funding.
Key figures 2022
2
supported emergency projects
56'624.-
allocated for the projects
AEPRY is our strategic partner. It is based in Yangon and has a regional office in Kalaymyo.n.
What we do in Myanmar :
We are currently running projects – mainly in education, health and mobility (bridges) – in two townships: Tonzang in Chin State, and Kalay in Sagaing Division. We work in remote villages, where most people belong to discriminated minority groups.
Since the military coup of February 2021, intervention has been slow.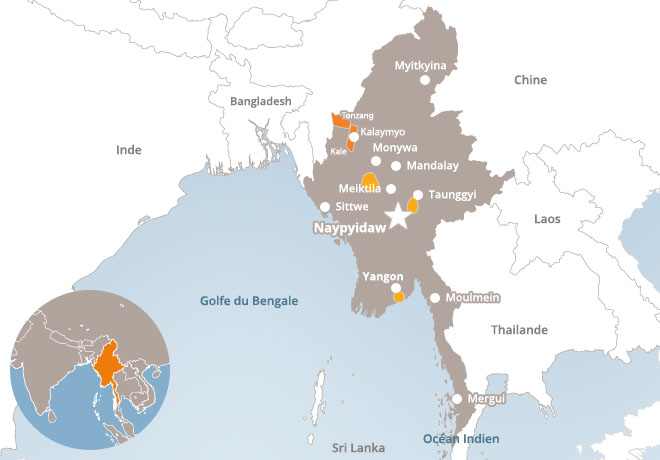 Examples of projects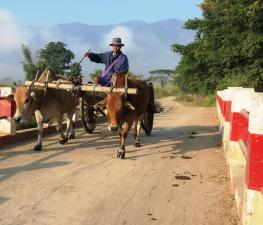 Pyidawtha
Building a bridge to facilitate mobility for 10,000 people
CHF 85'089.-
Khum Nuai
Building 14 new classrooms for the village primary and secondary school
CHF 102'112.-
Salzang
Building 10 new classrooms in this mountain village's primary and secondary school
CHF 111'793.-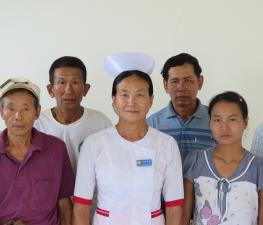 Doe Nwe
Building a new health centre
CHF 79'998.-